Banana White Chocolate Muffins

(16 servings)

1 large egg
1/4 cup vegetable oil
4 bananas - pureed
1/2 cup milk
2 teaspoons vanilla
2 cups all-purpose flour
1/4 cup sugar
1 Tablespoon + 1 teaspoon baking powder
1/3 cup grated white chocolate
1/3 cup ground pecans
1 Tablespoon cinnamon
These were very nice muffins, but I must admit that I like banana muffins with regular chocolate chips better than with white chocolate chips. With that said, I really have no complaints about this recipe. The banana flavor was excellent and I got some white chocolate in nearly every bite. The pecans were a nice touch. The cinnamon was noticeable. The vanilla - not so much. I'd consider increasing that if I made these again. Also consider this alternative recipe that uses regular chocolate chips: Banana Chocolate Chip Muffins. (The recipe on this page was submitted in 2003. It was tested and photographed in January 2017.)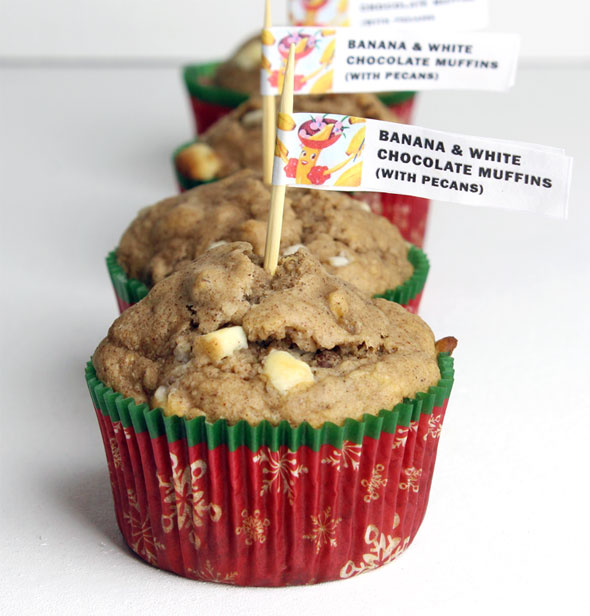 How To Make Banana White Chocolate Muffins

Preheat oven to 400 degrees, F.

In a bowl, blend the egg, oil, banana, milk and vanilla. In a separate bowl, mix together the flour, sugar, baking powder, white chocolate, pecans and cinnamon. Make a well in center of the dry ingredients, and pour in the milk mixture. Stir until moistened (do not over-mix).

Fill 16 greased muffin cups 3/4 full. Bake 15-20 minutes until tops are golden brown. (Put a few tablespoons of water in any unused muffin cups to protect the pan and keep the rest of the muffins moist). Makes 16 muffins.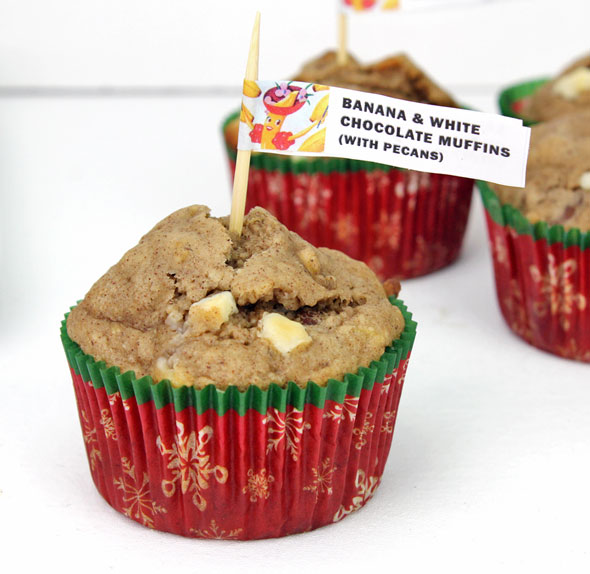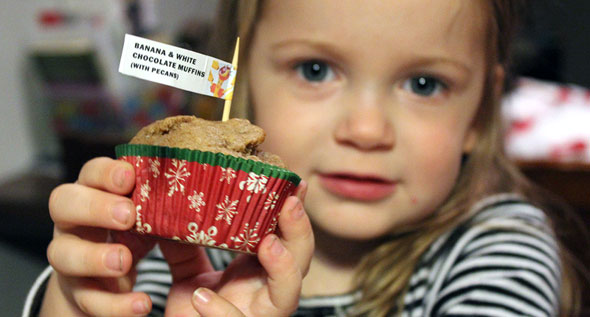 You probably already know that milk chocolate goes great in banana muffins. I'm posting this to show you that white chocolate is even better - especially when you add pecans too.




Mr Breakfast would like to thank Valarie34 for this recipe.

Recipe number 1120. Submitted 11/9/2003.