Mocha Pecan Muffins

(12 servings)

1 and 3/4 cups all-purpose flour
1/2 cup pecans - chopped
1/2 cup butter
3/4 cup milk
1 large egg
1/2 cup brown sugar - packed
2 Tablespoons instant coffee powder
1 Tablespoon baking powder
1 teaspoon vanilla extract
1/4 teaspoon salt


For The Topping:
2 Tablespoons additional brown sugar
2 Tablespoons additional chopped pecans
This muffin has a great mocha flavor thanks to instant coffee. When I use instant coffee granules in a recipe, I always crush the bejesus out them with a mortar and pestle. If you leave larger granules you risk having bitter bites in your muffins. Crush the granules to a fine powder and it's a great, reliable ingredient to work with. The only other suggestion I have for this recipe might be to replace half of the milk with vanilla yogurt. That's just a little secret to assure that your muffins will always be moist. (This recipe was submitted in 2003. It was tested and photographed in September 2013.)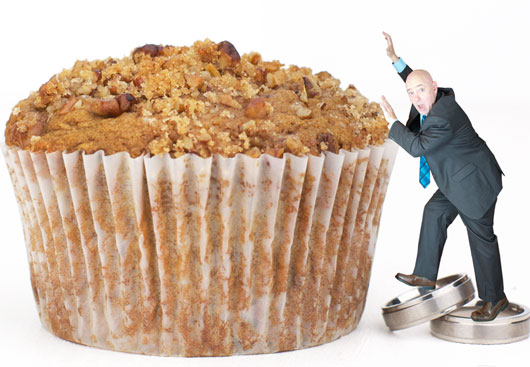 How To Make Mocha Pecan Muffins

Melt butter in a small sauce pan.

Preheat oven to 375 degrees F. Lightly grease 12 muffin cups.

In a large mixing bowl, combine flour, 1/3 cup brown sugar, baking powder, salt and 1/2 cup chopped pecans. Add the melted butter, milk, instant coffee, vanilla and egg. Mix until all of the dry ingredients are absorbed. Don't over-mix. Fill the prepared muffin cups 1/2 to 2/3 full.

To make the topping, just combine the remaining brown sugar and pecans and sprinkle over the tops of the muffins.

Bake at 375 degrees F for 18 to 20 minutes, or until a toothpick inserted into the center of a muffin comes out clean.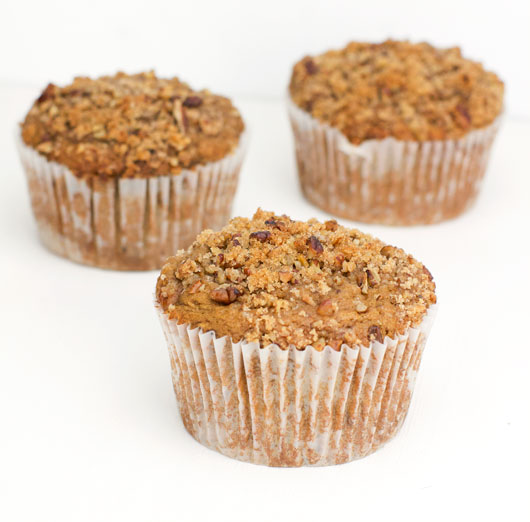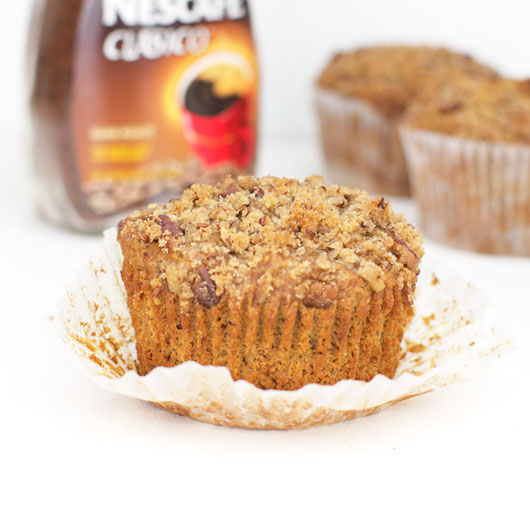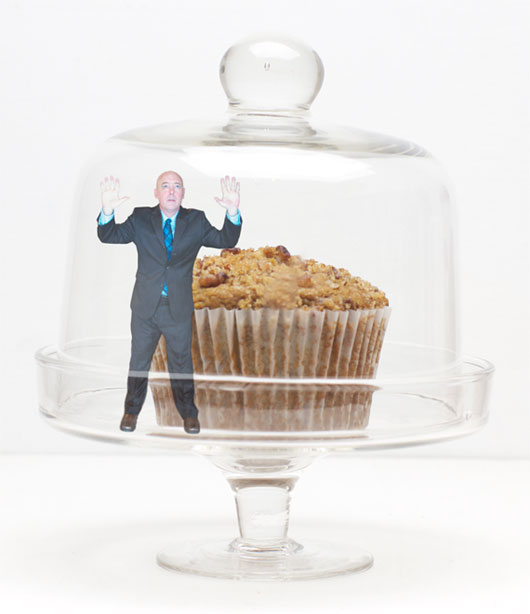 Make 12 muffins for the price of two of those coffee shop ones. The secret ingredient is instant coffee.




Mr Breakfast would like to thank Stephanie for this recipe.

Recipe number 1116. Submitted 11/6/2003.