Candy Cane Cocoa

(4 servings)

4 cups low-fat milk
3 ounces semisweet chocolate - chopped
4 regular-sized peppermint candy canes - crushed
4 mini peppermint candy canes
1 cup whipped cream
What's better than homemade cocoa? Homemade cocoa with a touch of holiday magic. In this recipe, you crush the heck out of candy canes to create a sort of spectacular peppermint dust. Add that to some hot milk with some chocolate chips and before you know it, you'll be sipping on a hot drink that would make Santa Claus proud. (This recipe was submitted in 2003. It was tested and photographed in 2013.)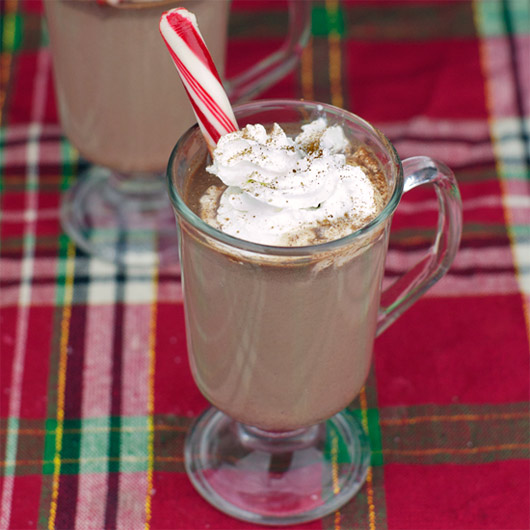 How To Make Candy Cane Cocoa

In a saucepan, bring the milk to a simmer. Add the chocolate and the crushed peppermint candies. Reduce the heat to low and whisk until everything is melted and smooth. It will take about 2 minutes for everything to combine.

Divide hot cocoa between four mugs garnish with whipped cream and serve with a candy cane stirring stick.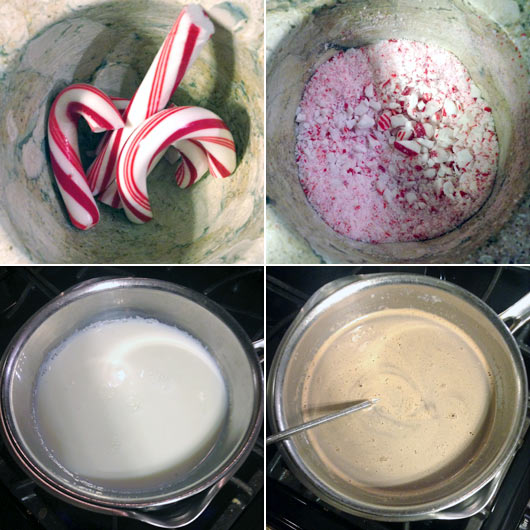 Note From Mr Breakfast:
I didn't have mini candy canes, so I just chopped the rounded parts off of regular candy canes to make my stirring sticks.

Great for Christmas morning or any morning you want to send the kids to school with a smile on their faces.




Mr Breakfast would like to thank newjerseygal for this recipe.

Recipe number 1100. Submitted 10/17/2003.