Spicy Cheesy Eggs

(1 serving)

3 large eggs
1 ounce water
Lawry's seasoning salt
Chinese chili paste
1 or 2 Velveeta or Cheddar cheese slices
butter
I had a leftover packet of chili sauce my Chinese dinner at Panda Express last night, so I decided to finally try this recipe that was submitted over a decade ago. For my cheese, I used 1 slice of yellow Cheddar and 1 slice of white Cheddar. After the first two bites, I thought, "Okay, this is a little spicy." By the fourth bite, I was like, "Whoa... This is really spicy." But it was never too spicy. While this dish was alright (and definitely spicy), I prefer using chopped fresh peppers (like jalapenos) to add heat to egg dishes. The chili paste adds a slightly unusual flavor in addition to the heat. Plus, the taste of the chili paste overpowers the cheese, whereas fresh peppers would tend not to do that. I'd give this dish a grade of "B" at best. (This recipe was submitted in 2003. It was tested and photographed in July 2017.)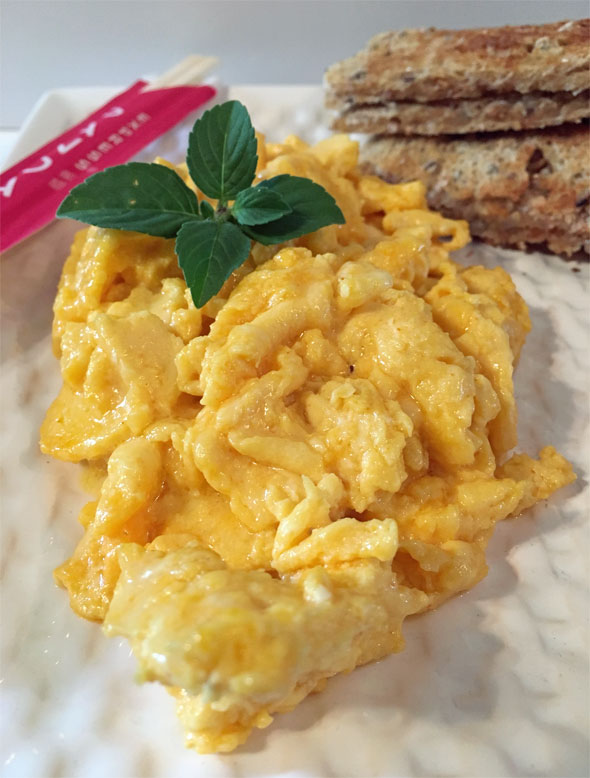 How To Make Spicy Cheesy Eggs

Crack 3 eggs in cup, add a shot glass amount of water, a few shakes of Lawry's seasoning salt, a teaspoon/tablespoon of chili paste depending on your taste for spice. Beat mixture.

In warm pan on medium, add butter to coat bottom of pan. Add mixture and cook slowly turning eggs to keep fluffy. When almost done, add cheese to eggs and fold eggs and cheese to combine cheese into eggs.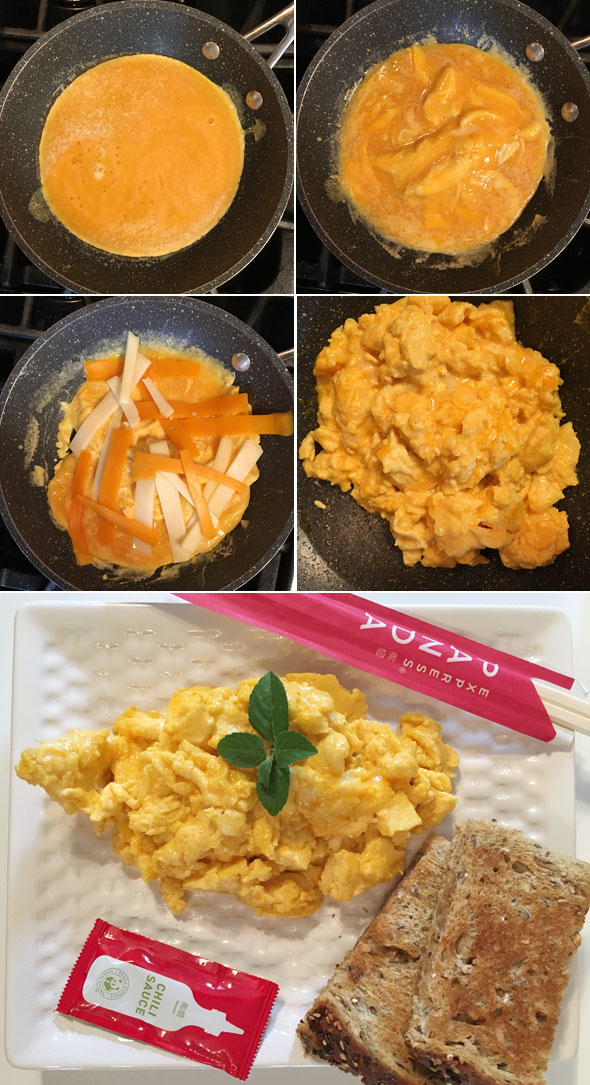 Tastes better when cooked slow and left keepy fluffy. Amount of chili paste depends on brand and personal taste of spice.




Mr Breakfast would like to thank carter for this recipe.

Recipe number 1077. Submitted 9/28/2003.