Baked Doughnut Muffins

(12 servings)

1 large egg
1 1/2 cups all-purpose flour
1/2 cup sugar
2 teaspoons baking powder
1/4 teaspoon salt
1/4 teaspoon nutmeg
1/2 cup milk
1/4 cup butter - melted
1/2 teaspoon vanilla extract


For The Topping:
1/3 cup sugar
1/2 teaspoon ground cinnamon
3 Tablespoons butter - melted
This is a fun idea. It's a very basic muffin but a pinch of nutmeg and roll through cinnamon and sugar make them taste like doughnuts. I'd be leery that you'll actually get 12 regular sized muffins from this recipe. You should expect to get closer to 10. I made jumbo muffins and was only able to get 3 from the batter. Take my advice and don't make jumbo muffins. Don't use muffin papers either. The beauty of this recipe is the coating of cinnamon and sugar. So, the more surface you have to get that good stuff on, the better your muffins will be. I also had to add 2 more Tablespoons of milk to get the batter constancy I wanted. (This recipe was submitted in 2003. It was tested and photographed in September 2013.)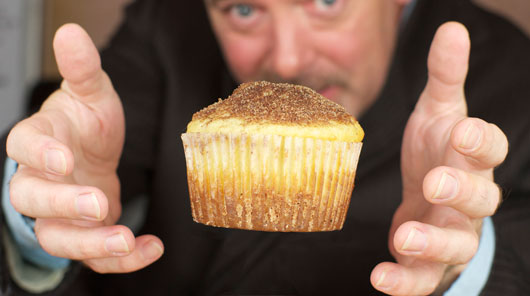 How To Make Baked Doughnut Muffins

Preheat oven to 350 degrees.

Grease and lightly flour a 12-cup muffin tin.

In a small bowl, sift together the flour, 1/2 cup sugar, baking powder, salt and nutmeg.

In a separate medium bowl, whisk together the egg, milk, 1/4 cup butter and vanilla.

Add dry ingredients to this mixture, mixing until just moistened.

Fill the muffin cups three-fourths full.

Bake for 20 to 25 minutes or until an inserted toothpick comes out dry.

To make the topping:

In a small bowl or cup, mix 1/3 cup sugar and cinnamon together.

Brush muffins with 3 tablespoons melted butter and roll muffins in the sugar/cinnamon.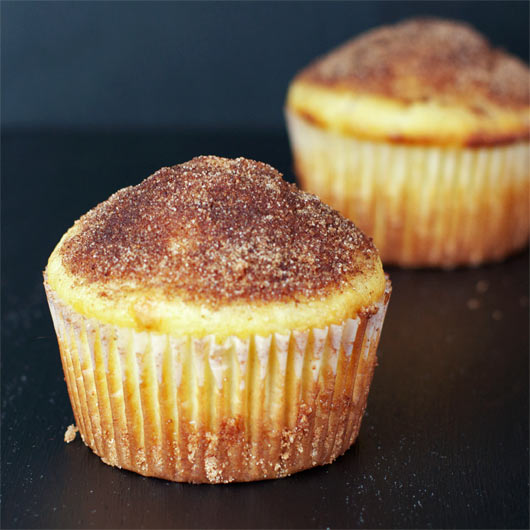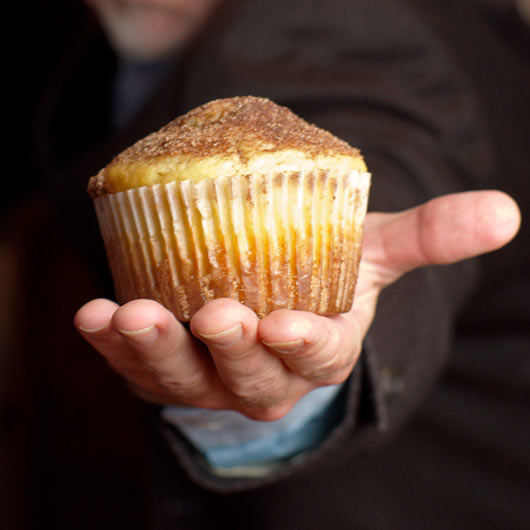 Simple donut-flavored muffins with a hint of nutmeg and vanilla and a cinnamon sugar topping. Best when served warm. Makes the entire house smell like a bakery.




Mr Breakfast would like to thank IrishGirl for this recipe.

Recipe number 1054. Submitted 8/30/2003.