Corn Flake Waffles

(4 servings)

1 and 1/2 cups sifted all-purpose flour
3 tablespoons white cornmeal
2 teaspoons sugar
2 cups corn flakes - finely crushed
2 eggs - well beaten
3 teaspoons baking powder
4 Tablespoons canola oil or melted shortening
2 and 1/2 cups milk
These waffles turned out great. They were fluffy, but the addition of cereal flakes made them somehow heartier. When I have waffles or pancakes for breakfast, Iím usually hungry again in 2 hours. These kept me full for 4 hours. For my cereal flakes, I opted for Multi-Grain Special K cereal. In the future, I might omit the cornmeal. That ingredient didnít seem to add much to the final dish. All in all, these were tasty and satisfying. (This recipe was submitted in 2003. It was tested and photographed in August 2014.)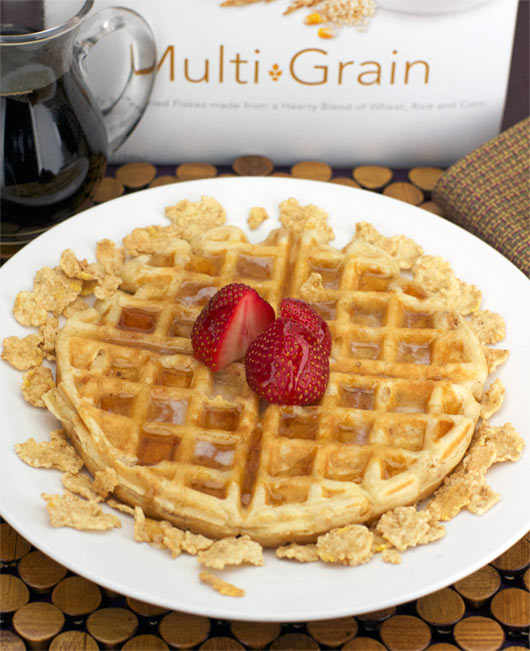 How To Make Corn Flake Waffles

Sift together the flour, cornmeal, baking powder, salt and sugar. Add corn flakes, eggs and oil or melted shortening. Next, add milk (enough to make a thick batter; may be a little less than the 2 and 1/2 cups).

Cook in waffle iron at a medium setting.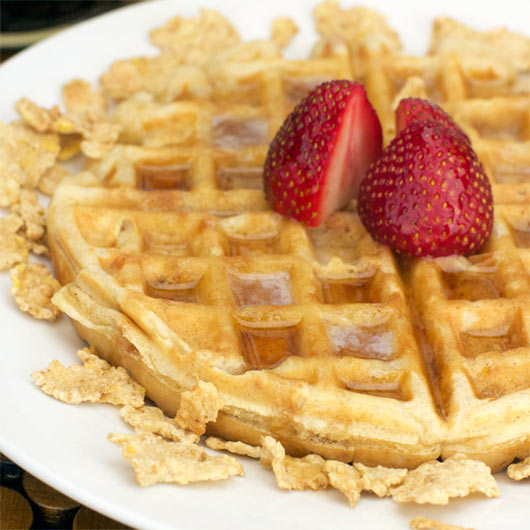 I expected this to have a crunch, but it didn't. No complaints though. I enjoyed it topped with honey.




Mr Breakfast would like to thank CornFlake for this recipe.

Recipe number 1015. Submitted 6/5/2003.