Corn Flake Sausage Loaf

(6 servings)

1 cups crushed corn flakes cereal (start with about 4 cups then crush)
1 and 1/2 pounds pork breakfast sausage
2 large eggs - slightly beaten
1/4 pound sharp cheddar cheese - cut into 1/4-inch cubes (you may want to slice a little extra to melt on top of the loaf)
1/3 cup milk
1/4 cup onions - finely chopped
parsley (optional)
I enjoyed this recipe, but I wasn't quite sure what to do with it. It was too much like an entree to act as a side dish and too much like a side dish to act as an entree. Despite all the ingredients, it tastes mostly like deluxe sausage patties. If you're looking for a way to turn 1 and 1/2 pound of sausage into 3 pounds of sausage food, this works well. I tried a slice with a fried egg on top and also used rolls to make meatloaf sandwiches. I give this recipe a B+. It's tasty but it's also kind of goofy. (This recipe was submitted in 2003. It was tested and photographed in January 2016.)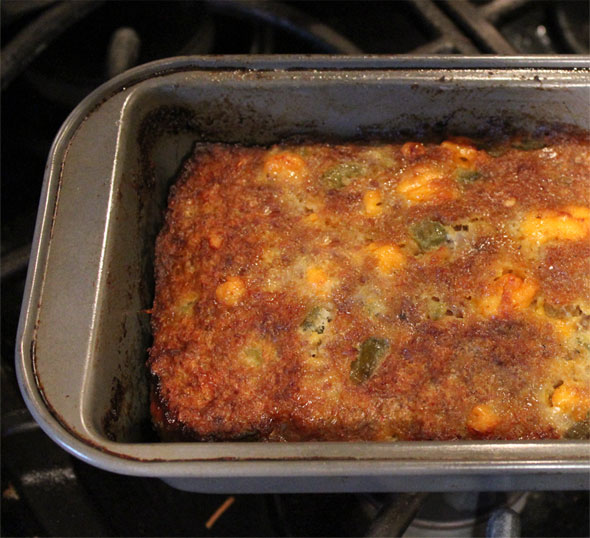 How To Make A Corn Flake Sausage Loaf

Using your hands, combine all ingredients completely. Shape into a loaf in a shallow baking pan.

Bake at 350 degrees about 1 hour. Top cooked loaf with a little more cheese and parsley if desired.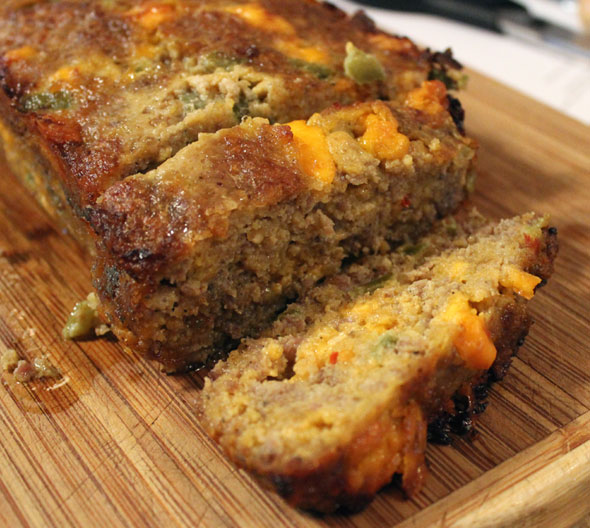 Cooking Note:

To make a spicy version of this recipe, throw 2 Tablespoons of drained, canned diced jalapenos into the mix.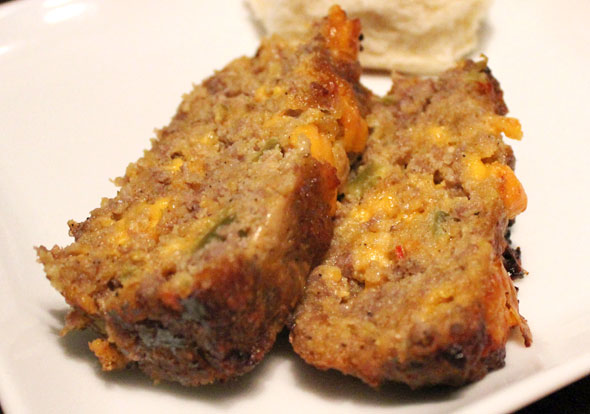 This is great for those breakfasts and brunches where you don't want to be spending valuable people time flipping eggs and pancakes on the stove.




Mr Breakfast would like to thank CornFlake for this recipe.

Recipe number 1013. Submitted 6/5/2003.