Corn Flake Muffins

(12 servings)

1 and 1/4 cups all-purpose flour
1 Tablespoon baking powder
1/2 teaspoon salt - omit if using salted butter
1/4 cup sugar
2 cups corn flakes
1 and 1/4 cup milk
1 large egg
1/3 cup butter - melted and cooled
1/3 cup mini chocolate chips - optional
I used Multi-Grain Special K to make these muffins, as opposed to regular Corn Flakes. I topped them with a Cinnamon Buttercream Frosting (recipe below) and a single cereal flake for decoration. I loved the flavor of these muffins, especially paired with the frosting. The only drawback was that it was harder than usual to peel the muffin papers off the muffins. If you did it slowly and deliberately, there was no problem. But if you just ripped the paper off, you would rip your muffin apart. Other than that pretty insignificant flaw, these turned out great. (This recipe was submitted in 2003. It was tested and photographed in January 2014.)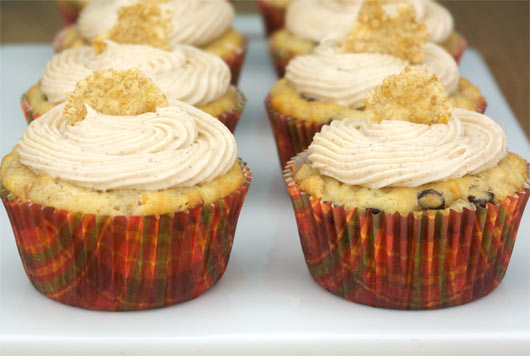 How To Make Corn Flake Muffins

Sift together flour, baking powder, salt and sugar. Set aside.

Stir corn flakes and milk together in a separate large mixing bowl. Let stand about 2 minutes until cereal is softened. Add egg and butter to this mixture. Beat well. Add flour mixture to wet mixture, stirring only until combined. Fold in chocolate chips if using.

Portion the batter evenly into 12 lightly greased regular-sized muffin pan cups.

Bake at 375 degrees about 20 minutes or until lightly browned. Serve warm.

Note: These muffins don't rise as much as other muffins, so it's okay to fill the muffin cups nearly full.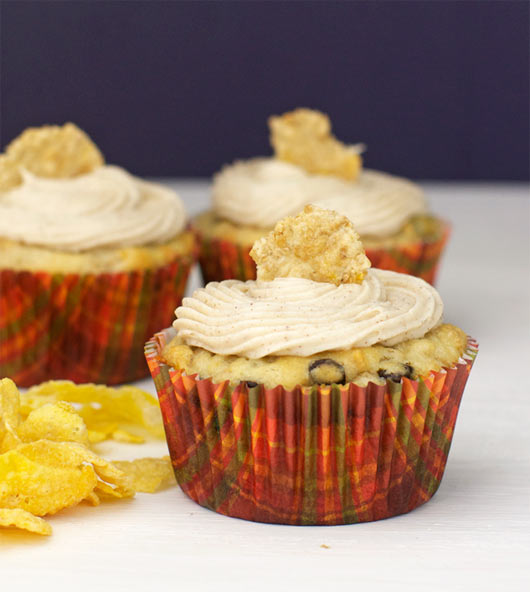 How To Make Cinnamon Buttercream Frosting

- 5 Tablespoons butter
- 2 cups + 2 Tablespoons powdered sugar
- 2 Tablespoons milk
- 1 teaspoon vanilla
- 3/4 teaspoon cinnamon

Combine all ingredients together in a mixing bowl and mix with a spatula just until the powdered sugar is incorporated. Mix on medium speed with an electric beat until the frosting is light and fluffy - about 2 minutes.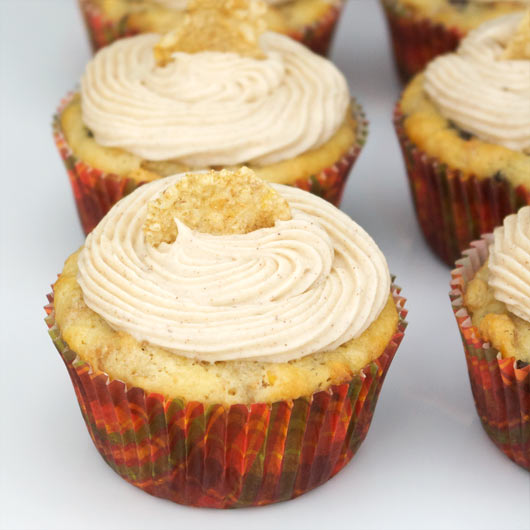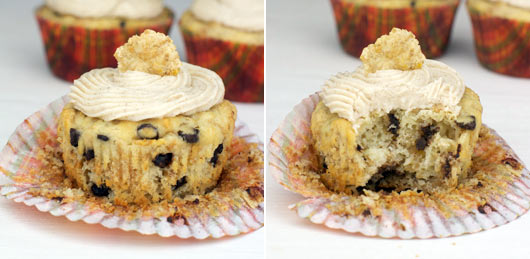 The corn flakes add both taste and texture. Watch your oven. Mine runs hot and 30 minutes at 350 degrees works better for me.




Mr Breakfast would like to thank CornFlake for this recipe.

Recipe number 1009. Submitted 6/5/2003.