Cornmeal Waffles

(8 servings)

1 and 3/4 cups white flour
1 cup yellow cornmeal
2 and 1/2 teaspoons baking powder
1/2 teaspoon baking soda
1 teaspoon salt
3 eggs - separated
2 and 1/2 cups buttermilk
4 Tablespoons melted butter
3 Tablespoons sugar
Mix well together the flour, cornmeal, baking powder, baking soda, and salt. In a separate bowl, beat egg yolks.

Add buttermilk and butter, and stir to blend. Combine with the flour mixture and mix well. Beat the egg whites until stiff but not dry, and slowly add the sugar, beating until it's absorbed.

Stir a third of the whites into the flour mixture and gently fold the remaining whites in. Spoon 1/2 cup of waffle batter in a greased hot waffle iron. Bake until golden.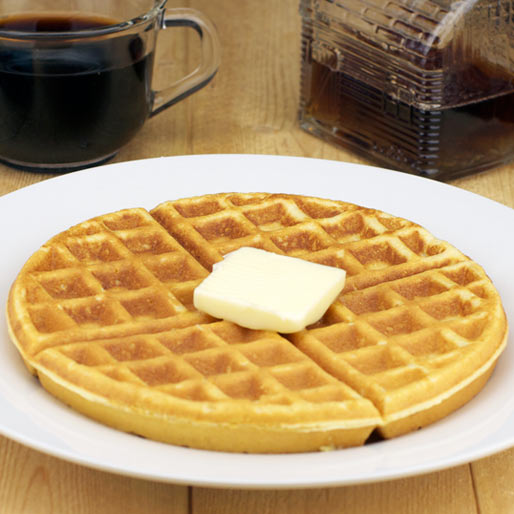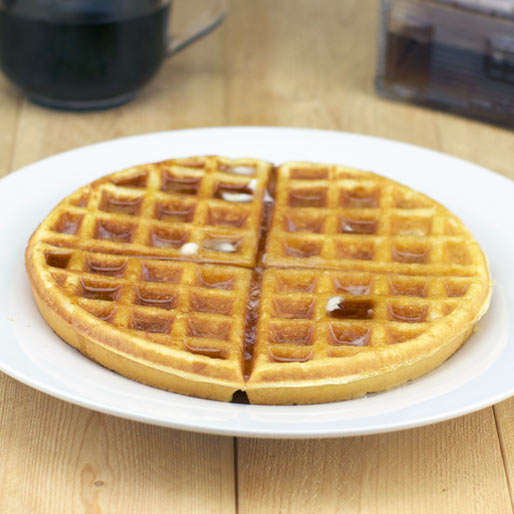 The cornmeal gives these waffles a heartier texture and just a subtle corn flavor. They go very well with warm maple syrup.




Mr Breakfast would like to thank Itsmy6 for this recipe.

Recipe number 1004. Submitted 5/27/2003.