Easy Banana Bread

(6 servings)

1 and 1/4 cups all-purpose flour
2 large eggs
1 cup sugar
1/2 teaspoon salt
1 teaspoon baking soda
3 medium bananas
8 Tablespoons butter or margarine
1/3 cup walnuts (optional)
Cream sugar and butter, mash the bananas and add to the mixture.

Beat and add the eggs. Slowly add the flour, salt, and baking soda. Pour into a loaf pan.

Bake at 350 F for 35 to 45 minutes.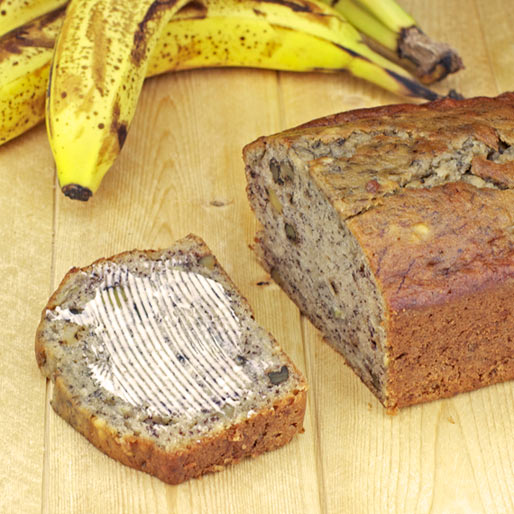 Cooking Notes:

This recipe makes one 9 1/2 X 5-inch loaf or three 6 X 3 1/2-inch mini loaves.

The only hard part of this easy recipe is waiting 45 minutes while the beautiful aroma tempts your waiting nose.




Mr Breakfast would like to thank eaat4@aol for this recipe.

Recipe number 437. Submitted 9/13/2002.