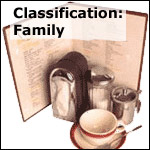 2107 Plymouth Street
Average Overall Rating:

Average Coffee Refill Rating:

Average Expense Rating:

Review by: MrBreakfast.com Visitor on 3/7/2014


I miss the Plympton location. I used to go there for lunch and Leslie would always Go out of her way to please.
Award Nomination:
Most Comfortable
Review #24746
Review by:
RwDokken
on 10/27/2013


| | |
| --- | --- |
| Coffee Refill Rating: | Doesn't Apply |
It is absolutely ridiculous how negative and vile people are on the internet. I usually stay out of it, because people are just spiteful idiots who are spewing out filth, so why get involved?
All I have to say is that I have eaten breakfast at all three Pogos locations, and if Lesley thought it was worth it to open another restaurant (from what must be a very difficult and often thankless job,) I would be there in a second. Yes, sometimes you had to wait for your food. It was worth it, always! Yes, I am an actual customer who has been there many times, and my girlfriend and I are sad they are no longer open.
Award Nomination:
Best Breakfast Ever
Review #24628
Review by:
banditos
on 6/28/2013


Good riddance to that joke of a restaurant.
Award Nomination:
Hugest Dump
Review #24440
Review by:
Jhass62
on 5/12/2013


Looks like Uncle Sam finally caught up with Leslie.
The place had a Red "CEASED" sign on it for a couple
Weeks & now it is for rent.
The wait staff must have been returned to Pembroke
Hospital.
It is only a matter of time before Pogos IV opens
They have gone from Plympton to Halifax to Bridgewater.
Next stop ?
The towns have changed but the services has been terrible since the old women Jeanie moved away.
Award Nomination:
Hugest Dump
Review #24368
Review by: MrBreakfast.com Visitor on 3/28/2013


Leslie took a big dump in my food. Would not recommend.
Award Nomination:
Hugest Dump
Review #24289
Review by: MrBreakfast.com Visitor on 1/29/2013


Noticed some changes with the waitstaff, definitely for the better. Food is great as always! Brought some new people with our family and they loved it too! Great food at a great price! Success!
Award Nomination:
Most Comfortable
Review #24196
Review by: MrBreakfast.com Visitor on 11/21/2012


| | |
| --- | --- |
| Coffee Refill Rating: | Doesn't Apply |
Service is extremely slow even when the restaurant is not busy. If you expect everyone in your party to receive their food at the same, then you are in the wrong place. Food is terrible. I don't know how they manage to screw up bacon and eggs but they do. The bacon was extremely crisp and tasted like it had been cooked in a deep fryer. I will never go back.
The owner constantly monitors this site and gets defensive about negative reviews rather than taking the opportunity to improve the quality of her food and service. If ever there was a restaurant that needed a visit from Gordon Ramsey's Kitchen Nightmares, this is it.
Award Nomination:
Hugest Dump
Review #23766
Review by:
Jaysilas77
on 10/6/2012


| | |
| --- | --- |
| Coffee Refill Rating: | Doesn't Apply |
Banditos. You seem to think that people don't have an opinion other than yours or that I can't scroll thru this website n see the slingin' of crap. Not too sure who Lesli is but this is my opinion...food today still good & will be back agin. Thanx for the great grub.
Award Nomination:
Best Breakfast Ever
Review #23674
Review by:
banditos
on 9/30/2012


How would you know about all the mud slinging, jsilas77, unless you have been following the reviews for the past 3 years? They have been deleted from this site. We think Leslie has invented a new alias, and you are it.
Award Nomination:
Hugest Dump
Review #23661
Review by: MrBreakfast.com Visitor on 9/30/2012


This place is hit or miss, and lately it has pretty much been miss. For the most part the food is very good. However it can't make up for how awful the service is. A better and more attentive wait staff would do wonders for this place. It also wouldn't hurt if the food was ready in under 30 minutes..
Award Nomination:
Worst Service
Review #23658
Review by:
Chachagirl
on 9/29/2012


Well this was my first time at Pogos and I thorougly loved it. Very glad to report the food was delicious & I loved my waiter Jordon. Everything was great gotta try the Tiramasu French toast! My fiancée had an omlet w ham & veggies that was to die for! Thanks for a wonderful experiance!
Award Nomination:
Best Service
Review #23655
Review by:
Jsilas77
on 9/29/2012


I don't really get the crap slinging on this site. All I gotta say is great food - good price - fun times. Enough said.
Review #23651
Review by:
banditos
on 9/9/2012


As someone else pointed out, it's very strange how most of the negative postings have mysteriously disappeared, yet there are numerous listings from reviewers who have had wonderful meals served by overly friendly waitstaff who "treat them like family." What exactly does that mean? We have been to hundreds of eateries, yet never, ever can we say we were "treated like family." In fact, that sounds a little creepy, we think. Maybe the ghost writer of all these reviews should stop using that terminology because it's getting old. Also, can anyone find any evidence of Phantom Gourmet ever calling Pogo's a "hidden jewel?" We have checked out their website, and there is no mention of it at all, just bloggers professing to have seen it on TV.
Award Nomination:
Worst Service
Review #23607
Review by: MrBreakfast.com Visitor on 8/13/2012


Myself, my family, extended family & friends have been eating at Pogos for many years, AND have always, ALWAYS had delicious food & great service. The "self inflated" chef? Wow, he is nothing but friendly & humble. The food the creates looks like he takes pride in his food. We really enjoy Pogos & everything it has to offer. As for anyone who will say that this is the owner making comments, nope. This is me, Vincent D. And I speak the truth as I see it. Phantom didn't lie, Pogos is outstanding.
Review #23542
Review by: MrBreakfast.com Visitor on 7/27/2012


i gave an honest, less than favorable critique a few months back. Now, i find it has been deleted. So let me reiterate: Pogo's serves,at best, an average breakfast. It is in no way worth going a mile out of your way for-- we all have something comparable within walking distance. My experience at pogo's began with an old lipstick stain on my coffee mug and didn't get much better from there. The food seemed to be slopped together and unevenly cooked. The self-inflated,yet well-meaning 'chef' brought out his creations himself. The portions were large and we were unable to finish them, but this was the result of the unappealing nature of the meals not the size of them. The waitress was not very concerned with our visit-- she performed her perfunctory duties and spent the rest of the time chatting with friends. I completely fault the phantom gourmet for leading me astray by giving pogo's high marks.
i will check in from time-to-time at this site in order to redo my critique which i am sure will be deleted again before long. However, i sure i will be more scathing and brutally honest the more that i have to redraft. I do this solely as a public service in these days of high gas prices: "do not go out of your way to eat at pogo's when the diner near you has better breakfast!"
Review #23506
Review by: MrBreakfast.com Visitor on 7/14/2012


Thanks, Leslie, for the retort. We aren't "beating a dead horse," we're just answering your personal attacks. Your response is so typical: if you don't like the message, then attack the messenger. We're just being honest. Your food and service are astonishingly sub-par. Yet you continue to create reviews from "customers" who will travel 40 to 50 miles for your food, and wait for hours to be seated, just to enjoy your breakfast offerings. If your food and service is so good, then nothing banditos can say will make any difference, so you should have zero to worry about. Yet, you react so harshly when we criticize Pogo's...
Award Nomination:
Hugest Dump
Review #23461
Review by:
sunshinesuzy
on 4/15/2012


Banditos, hang it up buddy. Why beat a dead horse? You don't like the place, ok - we get it, over 5 negative posts. What's your problem? Anyway with that said, I went there this weekend with a large group of family & friends, had nothing but a wonderful experience, all of us. The home made breads are delicious, the food was plentiful & mouth watering, and the service was great.
Review #23239
Review by:
banditos
on 4/9/2012


Some people think being served huge portions means they're getting a good deal, so they like the restaurant, no matter how poor the service or what the food actually tastes like. To them, Denny's is a good place to eat. To them, Friendly's is a treat. To those nice people we say " Enjoy Pogos, you'll love it!"
Award Nomination:
Hugest Dump
Review #23227
Review by:
bigbaddaddy
on 2/22/2012


We had just went last weekend to POGOS, and, so glad we did! First, I just want to say that hopefully this site manages falsely entries appropriately because it is clear to see that the personal attack on the owner is ludicrous to be stated on a restaurant review site! With that said, we loved the food & the variety! The service was incredible &the food was deliciously unforgettable!
Award Nomination:
Most Comfortable
Review #23072
Review by:
beabutter
on 1/9/2012


The food here is amazing. We have been in on several occasions and have tried the pancakes (blueberry cheesecake!) omlets (large enough for two hungry people) fish cakes and all of it was delicious. If you like a variety of choices and a wonderful breakfast, this place is for you.
Award Nomination:
Best Breakfast Ever
Review #22943
Review by:
LovesGoodFood
on 5/28/2011


I have NEVER had a bad meal or bad experience at Pogo's. Food is not greasy, salty or thinking about their competition... Pogo's charges a fair price for huge portions of good, tasty food.
Award Nomination:
Best Breakfast Ever
Review #22483
Review by:
Sunrise62
on 2/19/2011


I love the food at Pogos, but when the owner is not onsite the service is far to slow.
I went there recently on a Thursday which is a day that the owner Leslie is usually not onsite. After waiting 40+ minutes for my pancakes, I asked the waitress how much longer. She informed me that the kitchen was backed up.
There were only 4 tables occupied and two tables had been waiting for more than 30 minutes for their food. When the food did arrive, it was excellent.
They know how to make good food but I have a feeling they do not know how to run a efficient kitchen. Maybe then need more cooks. Something needs to change.
If you go with 4 people, the food will not come out together. There may be 15 to 20 minutes between when the first person at your table get's their food and the fouth person receives their food.
I would stil recommend the restaurant, but I have to warn you. Do not go if you a short on time.
Review #22039
Review by:
giggles44
on 12/10/2010


Came here for the 1st time, after seeing the Phantom rave about Logos. We agree, absolutely amazing! The food is scrumptuous and the wait staff, wonderful !
Award Nomination:
Best Breakfast Ever
Review #21611
Review by:
bigjon67
on 12/6/2010


After reading your comment(s) Banditos, yes, i too do agree that you are entitled to your opinions. But, I have to say, and my friends and family wholeheartedly agree with me, that Pogos is by far, the best breakfast we have had. We travel from Rhode Island just to eat the outstanding creations that Pogos provides. I am a graduate of Johnson & Wales, and a certified chef of a well known restaurant, and I know quality food when I have it. Pogos is incredible and the staff treats us like family.
Award Nomination:
Best Breakfast Ever
Review #21596
Review by:
djandkmommy
on 9/20/2010


Pogo's is a wonderful locally owned restaurant with freshly made food and enormous helpings - enough to take home for lunch! Service is fine - not excellent but very friendly and they make the effort! Leslie and Wesley are wonderful people and have done a great job.
Banditos - Sounds like a little bit of sour grapes to me. Maybe you are a local restaurant owner that has tried to railroad Pogo's on occassion - just because your boring and less than average restaurant can't compete you don't need to trash other places. TV's in the booths don't make the food taste better. Very, very immature. Perhaps you should try to learn something with your free time instead.
We both know that the Phantom Gourmet was at the restaurant and did give them a Hidden Jewel award - anyone can research it on the web so why deny it?
Award Nomination:
Best Breakfast Ever
Review #21084
Review by:
Dusty
on 9/2/2010


Wesley and Leslie have a fantastic place here, great food, great service, yes there is usually a wait on the weekends but that is what happens when you have a great place. Menu is awesome, full of homemade specialties and home breads and so much more. The Apple Crisp pancake is unreal, definitly is enough for 2 and take home after. I have never had a bad meal there or bad service and have been going pretty much every weekend since they moved from their old place.. See you this weekend
Award Nomination:
Best Breakfast Ever
Review #20901
Review by:
bmgl1
on 7/25/2010


Banditos, you are such an obvious fraud!!!! I drive 40 miles to get to Pogo's because it's the best breakfast joint I've ever found! Go grind your axe somewhere else - preferably in your own brainless head!
Award Nomination:
Best Breakfast Ever
Review #20628
Review by:
banditos
on 2/17/2010


Pogo's has made a step forward since Halifax, unfortunately, it's only a baby step. The dining room is much cleaner than the Halifax location, but the owner still hasn't trained the wait staff to spend more time waiting on customers in the dining area than on socializing in the kitchen. Banditos had to ask four times for a glass of juice and three times for more coffee before the waitress "remembered" to respond. The check never was brought to our table so we had to belly up to the counter and insist to pay our bill. The same cook must still be in charge in the kitchen because he/she insists on smothering any savory dish with white pepper, forcing the customer to gasp for water with each bite, just like the Halifax locale. All things said and done, Pogo's does one thing right: pancakes. They are quite good, but how difficult is to make tasty flapjacks? Everything else is terrible. And when will they finally break down and buy real menus from real printers, instead of those ridiculous, confusing, juvenile 3-ring binder compositions? Maybe they should consider offering half portions on the menu so customers won't be forced to pay for Godzilla-sized meals that they don't want or can't possibly finish. Word to the owner: quality service and good tasting food are what make for repeat customers, not over-sized meals. Think about it.
Award Nomination:
Biggest Ripoff
Review #19326
Review by:
JohnMac74
on 1/8/2010


Awesome food and lots of it. Great Staff!
Award Nomination:
Best Breakfast Ever
Review #18968
Review by:
garyg83
on 9/22/2009


We use to go to a local place near our house because
it was good food for the right price I have to say
Pogo's is our new breakfast place. We don't mind
the 40 minute drive. I ordered the apple crisp
Pancakes and had to take them home because they were
Enormous. Can't wait till next week.
BEST BREAKFAST EVER!!!!!
Award Nomination:
Best Breakfast Ever
Review #18100
Review by:
lzthomas
on 8/28/2009


Wife and I went today. Have to admit that we weren't big fans of the Halifax location, atmosphere just wasn't as good as Plympton.The new place is just as good as Plympton. Huge meals, friendly and attentive staff, reasonable prices. #1 for breakfast with us.
Try the Cardamon bread with almond glaze. A slice of delish.
Award Nomination:
Best Breakfast Ever
Review #17890
To write a review of your own for Pogo's Breakfast & Cafe,
click here
.
Connect With Mr Breakfast:



Reviews submitted here are meant to pertain to breakfast only. While Mr Breakfast cannot vouch for the validity of each restaurant review, he feels pretty good vouching for the excellent character of the residents of East Bridgewater, Massachusetts - who are primarily responsible for the review(s) you see above for Pogo's Breakfast & Cafe.

When's the last time you had breakfast in a cup made of bacon?
Click here
.