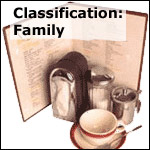 3809 N. Crain Highway
(where Hwy 197 meets Hwy 301)
Bowie, MD 20717
Average Overall Rating:

Average Coffee Refill Rating:

Average Expense Rating:

Review by: MrBreakfast.com Visitor on 1/6/2009
| | |
| --- | --- |
| Overall Rating: | |
| | |
| --- | --- |
| Coffee Refill Rating: | |
| | |
| --- | --- |
| Expense Rating: | |
I looked at the prices and was like WHOA!!!!!!!
Rips is a HUGE Rip-OFF!
Award Nomination:
Biggest Ripoff
Review #15811
Review by:
cap10john
on 11/6/2008
| | |
| --- | --- |
| Overall Rating: | |
| | |
| --- | --- |
| Coffee Refill Rating: | |
| | |
| --- | --- |
| Expense Rating: | |
Back in the day, RIPS was THE breakfast place in Bowie. Now, with the Nautilus Diner in Crofton and the Bob Evans right across the street, I can't imagine why anybody would go to RIPS except maybe to stuff themselves at the buffet.
Award Nomination:
Biggest Ripoff
Review #15285
Review by:
caligirl
on 11/4/2008
| | |
| --- | --- |
| Coffee Refill Rating: | |
| | |
| --- | --- |
| Expense Rating: | |
Stopped here because it had a cool, truck stop/family type of look to it. There was a bit of a wait when we arrived so that seemed promising. The interior atmosphere was okay. The service was okay. The food was just okay. It wasn't bad, but it wasn't great either. Maybe I just didn't order the right menu items.
Review #15266
Review by:
gregg52
on 7/12/2008
| | |
| --- | --- |
| Overall Rating: | |
| | |
| --- | --- |
| Coffee Refill Rating: | |
| | |
| --- | --- |
| Expense Rating: | |
Breakfast at Rip's in Bowie, a very big disappointment.
We decided to give Rip's another try after over a year of avoiding the place. We had given up on their Saturday buffet after three bad breakfasts in a row. The only good thing I could say about the buffet was the omelets made to order - they were very good. Everything else was a let down. Twice I ended up going looking for the coffee pot when our server did not come back except to deliver the check. Most of the food in the buffet line was only slightly above room temperature. The plates were warmer than the sliced ham (sitting in water), pre made scrambled eggs, sausage links. Even the sausage gravy and biscuits were not as warm as the plates. The fresh fruit suffered from being too green and being cut too close to the rind. Far too many pieces could not be cut with a fork.
Today we had great hopes of a better meal (they discontinued the buffet three months ago). As we ordered off a breakfast menu, my wife asked if she could get the home fries well done. Our server said she did not think so as they were all pre made and in a big tray. I will say that my pancakes and scrambled eggs were warm. The sausage links and home fries were as bad as they were when they had the breakfast buffet, except the plate was not as warm. Apparently the "cooks" could not be bothered to throw them on the griddle to warm up while the eggs were cooking. When the server gave us our bill, we mentioned about how poorly some of the food had been heated. The server even told us the kitchen staff would yell at them if they mentioned any customer complained about the food. When we talked to the manager about our food, he said he was sorry and that he would talk to the kitchen staff. Will I go back? Why bother! I may live in bowie, but I will drive to the Daily Diner in Odenton or the Silver Diner in Laurel for a good breakfast.
Award Nomination:
Biggest Ripoff
Review #14199
To write a review of your own for Rips,
click here
.
Connect With Mr Breakfast:



Reviews submitted here are meant to pertain to breakfast only. While Mr Breakfast cannot vouch for the validity of each restaurant review, he feels pretty good vouching for the excellent character of the residents of Bowie, Maryland - who are primarily responsible for the review(s) you see above for Rips.

All you need to know. The basics and beyond!
Click here
.