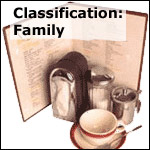 4685 Portland Rd NE or 4656 Commercial St SE
Average Overall Rating:

Average Coffee Refill Rating:

Average Expense Rating:

Review by:
earlymorninmama
on 5/17/2008


The only reason I cannot give this place 5 golden eggs is because I can still hear my husband (still) complaining about having to pay $6.50 for six peices of bacon (we ate there three months ago.) No that is not a typo. But the service is awesome, and the food is to die for! I LOVE the apple pancake, bananas and cream, well pretty much everything on the menu. They put something yummy in the regular pancakes....makes me hungry thinking about it.
Award Nomination:
Best Breakfast Ever
Review #13706
Review by:
KristenB
on 2/7/2008


I don't know how they do it, but they have the best hot chocolate I have ever had. My guess is Ghirardelli and real milk, plus fresh whipped cream. Everything's good and it's worth the wait. But I never dare to go on weekends if I can help it. I had no idea how many of them there are: check out www.originalpancakehouse.com if you want to know more. Portlanders may not like theirs very much, but the Salem locations are top-notch: lovely atmosphere, great waitstaff, and scrumptious food.
Award Nomination:
Best Breakfast Ever
Review #12690
To write a review of your own for Original Pancake House,
click here
.
Connect With Mr Breakfast:



Reviews submitted here are meant to pertain to breakfast only. While Mr Breakfast cannot vouch for the validity of each restaurant review, he feels pretty good vouching for the excellent character of the residents of Salem, Oregon - who are primarily responsible for the review(s) you see above for Original Pancake House.

When's the last time you had breakfast in a cup made of bacon?
Click here
.