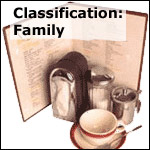 1218 W Main St
Tomball, TX 77375
(281) 255-8406
Average Overall Rating:

Average Coffee Refill Rating:

Average Expense Rating:

Review by: MrBreakfast.com Visitor on 10/19/2012


Best food anywhere! You are not a customer, but become part of their family. If you live anywhere near Tomball, you must become a "Nooker"!
Award Nomination:
Best Breakfast Ever
Review #23703
Review by: MrBreakfast.com Visitor on 5/30/2012


the restaurant is rather small but besides that, it is an amazing place to go spend some time in the mornings and eat delicious food!!
Award Nomination:
Best Breakfast Ever
Review #23359
Review by:
010864123
on 9/23/2010


while visiting my brother gordon in tomball texas he took myself & my son kyle to the nook for breakfast , yum yum yum , the best omlette ever !! the fun from the staff made our day !!
karen & kyle gibson
HOPE TO GET BACK TO ENJOY MORE OF THAT OMLETTE
Award Nomination:
Best Breakfast Ever
Review #21119
Review by:
CowboyRancher
on 12/25/2009


One of the last few cafes where the preset menu can be easily altered to suit your needs, without ridiculous upcharges. The biscuits and gravy are heart stopping fantastic, the sandwiches are piled high and delicious, and the prices are the lowest around. The patrons and staff all know one another, making eating there like coming home. Don't be surprised if Melinda or her mom rakes you over the coals, its just part of the charm.
Award Nomination:
Best Bargin Breakfast
Review #18842
Review by: MrBreakfast.com Visitor on 9/11/2009


Hard to get refill unless Melinda is there, so don't go on Thursdays. I've left there angry many times, mainly because of the staff ignoring my requests for a refill, or just being plain inattentive. I've been going there for about 5 years now, 2 or 3 times a week and I did expect a little better treatment. I ordered a fruit bowl and there was MAYBE seven pieces of cubed fruit that barely covered the bottom of the bowl. I ask Joseph for a refill and he says Yes or No as a joke, and then never brings it anyway. I felt like they didn't want me coming there anymore, so I won't. It's conveniently located which is really the only thing it has going for it.
Award Nomination:
Worst Service
Review #17991
Review by:
kravdaj
on 9/14/2007


A true mom & pop restaurant. Seating for approx 30 people. Service was quick, food was great. Serves breakfast and lunch.
Award Nomination:
Best Breakfast Ever
Review #11361
To write a review of your own for The Nook,
click here
.
Connect With Mr Breakfast:



Reviews submitted here are meant to pertain to breakfast only. While Mr Breakfast cannot vouch for the validity of each restaurant review, he feels pretty good vouching for the excellent character of the residents of Tomball, Texas - who are primarily responsible for the review(s) you see above for The Nook.

Just because it looks fancy and tastes great doesn't mean it's hard.
Click here
.