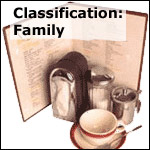 1130 Perry Highway
Pittsburgh, PA 15237
Average Overall Rating:

Average Coffee Refill Rating:

Average Expense Rating:

Review by: MrBreakfast.com Visitor on 10/19/2012


Not the same as it was when she first opened but never had a bad meal or bad waitress.In the North Hills that saying something
Award Nomination:
Best Service
Review #23702
Review by: MrBreakfast.com Visitor on 5/16/2009


If I wanted breakfast from a can I would of went shopping the night before. This place is like a hole in the wall & needs patched up.
Award Nomination:
Biggest Ripoff
Review #17006
Review by:
BKFST
on 2/3/2009


It is winter and I went to KellyO's for breakfast. The store temperature was cold. I ate with my coat still on. The pancakes were ok, but not fluffy or tasty. The amount of pancake syrup was so small that it barely was enough for one pancake, let alone 3 of them. The coffee was good and thankfully hot. The price was $7.50 which is way too high for pancakes and coffee. I will not be returning for any meal at this establishment. I just hope that when they go belly up, that they don't get any of our money in the form of an economic stimulus for small business.
Award Nomination:
Hugest Dump
Review #16125
Review by:
outlaw
on 2/18/2008


I'm picky - I know that. But I know average from great, and at best, KellyO's is reaching to make average.
Positives: fluffy eggs, excellent bread for toast, the guy behind the counter refilling coffee
Negatives: canned mushrooms, processed "cheese", non-dairy coffee whitener, butter substitute, canned corned beef hash, flat coffee, indifferent waitress, smokers
They have potential, but there's a lot of work to do. Get cow-based half-and-half instead of mixing up powdered non-dairy creamer with water and putting it in the creamers on the tables (our waitress pointed out the box behind the counter to me to prove that it WAS "half and half" when I asked). Canned mushrooms in the omelets? And, for God's sake, if the only cheese you're going to use is Kraft American singles, then do everybody's heart a favor, and drop it from the menu. Butter on the great Mancini's bread would be nice, in place of whatever the butter substititute is that they currently use. Giving the sausage patties a little more grill time would have been appreciated - light brown wasn't very appetizing. Homefries were good, leaning toward really good, but not quite there. Asked the waitress if the CB hash was made there, and she admitted that it was canned, but "some people really like it". Okay - if I was looking for canned, processed, almost-real food, I know where else to get it. I didn't go there for a reason.
Average at best, and I'm being charitable. An idea - drop the 'Diner Ladies' hype and spend the money on better ingredients? Just a thought.
Review #12812
Review by: MrBreakfast.com Visitor on 2/4/2007


I went to kellyo's for breakfast ...the food was great the service was outstanding ....the owner is not bad either
Award Nomination:
Best Breakfast Ever
Review #9523
To write a review of your own for Kellyo's,
click here
.
Connect With Mr Breakfast:



Reviews submitted here are meant to pertain to breakfast only. While Mr Breakfast cannot vouch for the validity of each restaurant review, he feels pretty good vouching for the excellent character of the residents of Pittsburgh, Pennsylvania - who are primarily responsible for the review(s) you see above for Kellyo's.

Check out our favorite vintage recipes from old magazine ads and recipe cards.
Click here
.