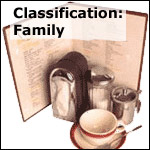 Corner of 15th Street and Wykoff
Average Overall Rating:

Average Coffee Refill Rating:

Average Expense Rating:

Review by:
ShirleyWilson
on 2/18/2010


Great quirky little place for breakfast. A bit out of the way for me. I heard about it from a friend and had to find it with my GPS, but well worth it. Cosy, fun place. Good food, best coffee. You grab a coffee mug off a hook and help yourself to the coffee from the back of a volksvagon van.
Award Nomination:
Most Comfortable
Review #19334
Review by: MrBreakfast.com Visitor on 11/1/2009


The breakfast special on October 31 was the Best Omelette Ever -- the "Blue Memphis" -- which came loaded with grilled steak strips, bacon crumbles, and blue cheese, with sides of house potatoes and toast. Hi-Lo's food just keeps getting better and better. Plus -- Heidi and Lowell just opened the 15th Street Bakery a couple of doors down. It opens at 6:30 a.m. weekday mornings so the shipyard workers can drop by on their way to PSNS. (Motto: "Flour Power!")
Review #18450
Review by: MrBreakfast.com Visitor on 8/20/2007


I am a traveler and I go to Hi-Los when I am in town. I always leave well fed with a smile on my face and feeling real creative about life! Go in and check out an amazing use of color and an array of interesting and nostalgic artifacts that take you down a "happy" memory lane! Great Color in the food too...try Hi-Lo's version of Dr. Seuss's Green Eggs and Ham for your next breakfast!
Award Nomination:
Best Service
Review #11168
Review by:
Katie115
on 7/3/2007


I love this place! It's very cozy and the food is always FANTASTIC! The owners are most often on sight giving the best service Bremerton can offer. I love the decor, service and food! If you haven't been there, GO! It's the best!
Award Nomination:
Best Breakfast Ever
Review #10738
Review by:
belchgirl
on 7/28/2006


Great atmosphere, very friendly staff who will talk with you about anything. Great food, and the potato mac is the best side, and the Carrot Cake is to die for!!
Award Nomination:
Best Service
Review #8083
Review by:
p@rick
on 5/27/2006


Atmosphere - Top Notch, where else can you get coffee from the back of a VW Bus. Friendly staff, talk about anything. All food great, "Greatful Bowl" my favorite next to "Green Eggs and Ham" they know me by the 20 oz. Latte I order that is out of this world.
Hi and Lo great folks. Oh yeah where else do you get a disco ball and light in restroom?
Quirky and cool, all tables are different.
Don't forget the fab Thermos collection
Award Nomination:
Best Breakfast Ever
Review #7595
Review by:
mysfx
on 4/6/2006


This is just what this town needed. Real. Good. Food. The owners of this place had the right idea and great creativity. Moon Biscuts and gravy??? Who knew it was so good. The portions are perfect and the servers are lots of fun and have great energy. I always feel very welcome when I walk through the red and purple door. The sun always shines at Hi-Lo's.
And the music is great too!
Award Nomination:
Best Bargin Breakfast
Review #7197
Review by:
HungryGirl
on 3/27/2006


Amazing little place with friendly service and a neighborhood feel. An "unofficial" Thermous museum with a fun collection lining the room. The decor is fun and inventive with old advertising under the glass table tops. The cafe is small and friendly. The coffee bar is created from the rear of a vintage VW bus. The place is great and the atmosphere is "friendly neighborhood", the way it should be. The food is amazing and the breakfast items are served all day as well as the burgers and sandwiches. Save room for the homemade dessert. The best carrot cake anywhere. Yum.
Award Nomination:
Most Comfortable
Review #7133
To write a review of your own for Hi-Lo's 15th Street Cafe,
click here
.
Connect With Mr Breakfast:



Reviews submitted here are meant to pertain to breakfast only. While Mr Breakfast cannot vouch for the validity of each restaurant review, he feels pretty good vouching for the excellent character of the residents of Bremerton, Washington - who are primarily responsible for the review(s) you see above for Hi-Lo's 15th Street Cafe.