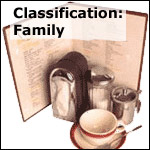 I-5 and Santiam
Average Overall Rating:

Average Coffee Refill Rating:

Average Expense Rating:

Review by: MrBreakfast.com Visitor on 11/25/2011


They have taken the classics and kicked them up several notches. The place is always packed and the food and service is why. I spent 15 years in high end restaurants and always paid attention to details. They come from the same school. I live in California but when I come to Portland, which I do often, I will drive all the way to Albany for breakfast. I can't say enough about this place. Diners, Drive-In's and Dives needs to hear about this place.
Award Nomination:
Best Breakfast Ever
Review #22831
Review by:
FOODIES
on 12/25/2008


THIS PLACE HAD A SIGN OUT FRONT THAT READ"WORLDS BEST BREAKFAST", SO WE HAD TO TRY IT, YEAH RIGHT! IT WAS HORRIBLE AND OVER PRICED. FOR 4 PEOPLE IT COSTED US 64.00! WHAT A RIPOFF, AND THE COFFEE WAS COLD AND BURNT TASTING TOO, IF YOU HAPPEN TO GO THERE, STICK TO WATER(BOTTLED) AND TOAST(WELL, MAYBE NOT, IT WAS COLD TOO) WE TRAVEL ALL OVER THE USA AND HAVE EATEN AT A LOT OF PLACES-BREAKFAST IS OUR FAV!!! AND HAVE EVEN WRITTEN REVIEWS FOR SUNSET MAG AND CHIGAO TRIBUNE AND SAN FRAN CHRON AND THIS PLACE ALWAYS GETS BAD REVIEWS.
Award Nomination:
Hugest Dump
Review #15673
Review by: MrBreakfast.com Visitor on 5/3/2008


Goes the extra mile to prepare and use ingredients totally healthfully. Makes competition on price difficult. Read the front of the menu.
The food is consistently excellent. I eat there daily and have since it opened. This is the best breakfast I have found in ten years of eating breakfast out.
Award Nomination:
Best Breakfast Ever
Review #13566
Review by:
docjbrandtc
on 2/11/2008


My wife and I first visited this restaurant two years ago. We've been back a half dozen times since then and recommend it to all of our friends. We prefer the omelettes because the ingredients are all fresh, not frozen.
Go early (before 8 a.m.) if you want to avoid waiting for a booth to open.
Award Nomination:
Best Breakfast Ever
Review #12714
Review by: MrBreakfast.com Visitor on 8/25/2007


LOVED IT. Great every time.
Review #11197
Review by:
leoliver
on 9/9/2006


The food is quite good. The freshness and quality of the stuff is very high. My biggest problem is the cost is also quite high. I suppose there's an argument for quality costs but I can't eat there often 'cause if I did my wallet would be lighter by a long way.
Review #8463
Review by: MrBreakfast.com Visitor on 7/29/2006


I thought this might be a good restaurant, but I was not impressed. Maybe I should try again and have something different. Rather expensive. Not a very good value, the waitresses were good, the food was okay and the coffee was good, and the juice was real good, but overall, I probably would give this a 6 out of 10.
Review #8091
Review by: MrBreakfast.com Visitor on 9/20/2005


Serves breakfast only. Great food and very good and responsive service. Closes in mid afternoon so don't be late.
Review #5929
To write a review of your own for Original Breakfest,
click here
.
Connect With Mr Breakfast:



Reviews submitted here are meant to pertain to breakfast only. While Mr Breakfast cannot vouch for the validity of each restaurant review, he feels pretty good vouching for the excellent character of the residents of Albany, Oregon - who are primarily responsible for the review(s) you see above for Original Breakfest.