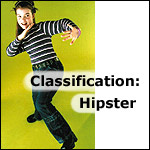 ground floor 9 Old Bailey Street
Central, Hong Kong
Average Overall Rating:

Average Coffee Refill Rating:

Average Expense Rating:

Review by: MrBreakfast.com Visitor on 5/23/2008


I read the reviews raving about this place, but it fell short in the food category. Service was good, and they left me with a small pot of coffee, which is the best I've had yet in HK. I got the "Full English," and while the mushrooms were good - and I'm not a mushroom fan - and the bacon was top notch, the portions were small and the presentation was lackluster. I mean, I don't expect Mandarin Oriental-style presentation, but they served everything on a plate the size of a flying saucer, so the items looked tiny. But for what you pay, it's pretty good. Just temper your expectations.
Award Nomination:
Most Comfortable
Review #13778
Review by: MrBreakfast.com Visitor on 12/15/2006


I LOVE THIS PLACE!!!! I live in Japan but dicovered in on a trip to HK and now look forward to coming to HK just for the great breakfast. Best menu I have seen for any city bar none. Please open in Osaka!!! Oh yeah and the coffee is the best in town.
Award Nomination:
Best Breakfast Ever
Review #9148
Review by:
houston
on 12/2/2006


We started going there every week when we first moved to Hong Kong, but the service continued to get worse and it gets more and more crowded. Overall the food is decent but the atmosphere is really poor , very noisy, very crowded and in general not very good. It was so crowded that we tried to make a reservation, but we were rudely told on the phone we had to be a member. Overall, we will not be back and I would not reccomend the place.
Award Nomination:
Worst Service
Review #9072
Review by: MrBreakfast.com Visitor on 10/28/2006


...and don't forget that it's not just "THE" place for an American breakfast. The "British Breakfast" (complete with Baked Beans and Black Pudding etc.) is high on my list of favorites.
The plates are huge, the food is fine. The coffee is real, everything is fresh - it's great!
Award Nomination:
Best Breakfast Ever
Review #8798
Review by:
bren808
on 9/19/2006


Oh my gosh - breakfast nirvana! I couldn't agree more with the other reviewer. This place is awesome - good service, great food, quite an extensive menu, and a jug of coffee at your table. I had the egg combo w/2 eggs, two sides (I had fresh fruit which -was- fresh and spiced apples), chicken sausage, small apple juice and coffee for ~$11 U.S. The coffee is good here, unlike the Nescafe you get at every hotel in town (actually the Hilton has decent coffee, but there it's just the coffee for ~$10 US). DEFINTELY a find. There are two locations; I went to the one in Wan Chai on Lockhart Road. After being on the road in Asia for a while, I almost cried to get such a good American breakfast.
Award Nomination:
Best Breakfast Ever
Review #8526
Review by: MrBreakfast.com Visitor on 5/13/2005


This is Hong Kong's first and only breakfast joint. And get this they are open 24 hours. It is by far the best menu I have seen anywhere, any country. They also bring a thermos of coffee to you table of the best coffee in town. This is such a rare and special place that words can not describe it. The food is to die for.
Award Nomination:
Best Breakfast Ever
Review #4998
To write a review of your own for The Flying Pan,
click here
.
Connect With Mr Breakfast:



Reviews submitted here are meant to pertain to breakfast only. While Mr Breakfast cannot vouch for the validity of each restaurant review, he feels pretty good vouching for the excellent character of the residents of Hong Kong, International - who are primarily responsible for the review(s) you see above for The Flying Pan.

Check out our favorite vintage recipes from old magazine ads and recipe cards.
Click here
.