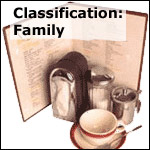 The Original Pancake House
28700 Chagrin Blvd.
Average Overall Rating:

Average Coffee Refill Rating:

Average Expense Rating:

Review by:
DavidinShaker
on 4/20/2008


I've come the harsh realization that I'm now a "regular" at this place. Despite the frequent sticker shock upon receipt of the bill, I just can't shake the place.
The menu offers items not available elsewhere. Their specialty items are unique and, generally, excellent.
Portions are large to huge. The bacon, though amazing, is really pricey. Coffee is good and consistent. Staff appears to be steady and, with a few exceptions, well-trained, friendly, and efficient.
Some days I cannot cope with the wait and will wonder elsewhere. Come early....eat heartly...leave happy (and a little poorer). Cheaper eats are available lots of places. The stuff here is REALLY, REALLY, REALLY good.
Award Nomination:
Best Breakfast Ever
Review #13429
Review by: MrBreakfast.com Visitor on 11/17/2005


Yummy, yummy, yummy! Pumpkin pancakes. I've never seen these anywhere. I don't know where they get their bacon, but it was to die for. Outstanding service for a breakfast place.
Award Nomination:
Best Breakfast Ever
Review #6254
Review by:
billyboy
on 1/14/2005


Oh my, oh my. Is this place heaven or what? It is impossible to get through the portions they give you. I've tried, honest! The pancakes are light, fluffy and delicious. It's hard to find sour dough pancakes anywhere, but they were perfect here. Great coffee, service and it is always very clean. The dutch and apple are delicious. The wait can be a bit much on weekends, but if you get there early enough it isn't a problem.
Award Nomination:
Best Breakfast Ever
Review #4330
Review by:
bettyjean
on 9/10/2004


Non-smoking is a big issue for our family, so we were thrilled that there was none allowed. Very kiddie friendly. We did have to wait a bit long for our small children, but they love the chocolate chip pancakes. The bacon is outstanding: never greasy... We have eaten at many across the country, but this is one of the best. I love the feta cheese omelette. I can't ever finish them, but my husband helps out!
Review #3831
Review by:
HungryLil
on 9/6/2004


What a horrible place! We were seated at a dirty table (crumbs, coffee drips and who know what else) and not offered water. The coffee was good (at $1.75 a cup it better be) but our waitress told us she was out of regular, so our refills would have to be decaf. The food is probably meant for a child's palette -- sickeningly sweet. My pancakes (just regular pancakes) turned my stomach because of the sweetness, and I didn't even put much syrup on them. (By the way, at these prices and in this location, I would expect real maple syrup, not the subpar flavored corn syrup offerred here.) The kitchen omitted the whipped butter that was mentioned in the menu description of the pancakes. How hard can it be to get a simple order of pancakes right? Finally, we had to wait in line to pay our bill while the cashier carried on with inane conversation. NEVER AGAIN! Yours Truly down the road offers much better food and service and is about half the price!
Award Nomination:
Biggest Ripoff
Review #3824
Review by:
wildman
on 8/16/2004


If you haven't been, why the heck not! This is what I've been waiting for in Cleveland for ever. Huge portions, incredible quality and our service has always been great. We had the fresh fruit crepe the other day and the Dutch Baby. I can't hardly wait to go back as I think there are only 50 more items to go through! The wait isn't that bad (20-30 minutes when we were there on the weekend) and there is cool art work to check out as well. My big deal is coffee, and it is awesome! GO!
Award Nomination:
Best Breakfast Ever
Review #3733
Review by:
zman262
on 7/22/2004


Everything is cooked from scratch, so wait times can be a little long,(mainly for specialty items) but it is well worth it!!! The omelettes are cooked in an oven, and they are huge (at least 5 eggs) and delicious...likewise the apple pancake, (easily enough for two people)
Great coffee and great service.
Review #3641
To write a review of your own for The Original Pancake House,
click here
.
Connect With Mr Breakfast:



Reviews submitted here are meant to pertain to breakfast only. While Mr Breakfast cannot vouch for the validity of each restaurant review, he feels pretty good vouching for the excellent character of the residents of Woodmere, Ohio - who are primarily responsible for the review(s) you see above for The Original Pancake House.

When's the last time you had breakfast in a cup made of bacon?
Click here
.