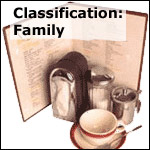 Banning's Restaurant and Pie House
11477 SW Pacific Highway
(State Route 99W at the intersection of SW 69th Avenue, 1/4 mile southwest of I-5, exit 294)
Average Overall Rating:

Average Coffee Refill Rating:

Average Expense Rating:

Review by:
gloki
on 10/6/2009


Bannings. Its the nicest family style restaurant there is... if your family shops at walmart and watches fox news exclusively you'll fit right in. Come on in and gorge yourself with ranch while denying the holocaust amongst other hick racists at the counter, or go sit with the retirees in a booth and invent new ways to sexually harrass the staff.
Waffles from a box, frozen burgers, more inventive ways on the menu to use frozen sysco chicken strips than you can imagine. Same food as Shari's, Denny's etc...
Its the best place to eat from the hours of 12 to 6 am in the entire area... because its the only place for miles and miles.
Review #18222
Review by:
BeniHunterPDX
on 9/11/2009


Ho Hum, nothing too special here. The eggs Benidict was less than memorable with it's thin lucheon meat slice of canadian bacon and the add water and stir hollandaise sauce (I'm not for sure on that, but it seemed a little gritty and neon yellow in color).
My husband had the breakfast enchilada. He seemed to enjoy it and had no real complaints. He was mostly thrilled to see Splenda on the table.
Next time we head out of town to the coast, we'll leave a little earlier and stop at the Original Pancake House before it gets too busy. That's what we had planned to do in the first place, but for now, The Hunt Continues.
Review #17998
Review by:
squidderz
on 6/13/2006


Best hashbrowns ever - always crisp on the outside, tender (but not raw) on the inside. It's a friendly, bustling place... wish they'd lose the smoking/video poker section, though.
Review #7746
Review by:
digavobis
on 1/28/2006


The review I've read about this place don't accurately reflect this restaurants true nature. The food is just fair, and very greasy. It is over priced for what you get. You get all the coffee you want, but it's very bad coffee. The help is fair at best, as it's only nice to it's regulars. You can get much better for less, within 2 miles of this place.
Award Nomination:
Biggest Ripoff
Review #6677
Review by: MrBreakfast.com Visitor on 4/2/2004


The staff is usually friendly and quick. The smoking area is clean and inviting. It is easy to spend hours there without noticing the time.
Award Nomination:
Most Comfortable
Review #3164
Review by:
StevenS
on 1/14/2004


Nice, comfortable family restaurant across from the local Howard Johnson. Friendly, quick and efficient staff. Good food in substancial portions. My food came hot and well cooked in about ten minutes.
Two nice touches: 1.) The coffee is hot, but not boiling hot, so the coffee from the middle of the pot still tastes fresh. 2.) Each table has its own squeeze bottle of honey.
Breakfast served 24 hours a day.
Award Nomination:
Best Service
Review #2809
To write a review of your own for Banning's Restaurant and Pie House,
click here
.
Connect With Mr Breakfast:



Reviews submitted here are meant to pertain to breakfast only. While Mr Breakfast cannot vouch for the validity of each restaurant review, he feels pretty good vouching for the excellent character of the residents of Tigard, Oregon - who are primarily responsible for the review(s) you see above for Banning's Restaurant and Pie House.

Just because it looks fancy and tastes great doesn't mean it's hard.
Click here
.