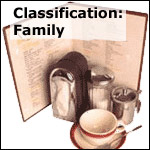 On Pacific, between Maple and Laurel, brick facade.
Average Overall Rating:

Average Coffee Refill Rating:

Average Expense Rating:

Review by: MrBreakfast.com Visitor on 9/8/2007


Good new age -hippie food. Mixed crowd. Great service.
Award Nomination:
Most Comfortable
Review #11327
Review by:
grantremick
on 2/27/2007


love you but a little pricey on adding to my egg's
Award Nomination:
Best Service
Review #9745
Review by: MrBreakfast.com Visitor on 10/13/2005


A first-rate breakfast place: funky, homey, big portions, reasonable prices -- a rarity in Santa Cruz. Be prepared for a wait on the weekends.
In addition to all kinds of breakfast goodies, they do exellent lunches; particularly nice salads. Get a side of their oatmeal molasses bread, toasted (no soggy microwave toast here). Fruit cups have fresh fruit, not leftover garnishes.
A great place to bring the family, or a visitor of any age.
Award Nomination:
Best Breakfast Ever
Review #6062
Review by: MrBreakfast.com Visitor on 7/2/2005


No signature dish? Go back and try the Mike's Mess. It doesn't get more signature than that. Zachary's might be the best breakfast place in the country.
Award Nomination:
Best Breakfast Ever
Review #5349
Review by:
sharptomatoes
on 12/27/2003


This place is great.
The waitstaff is fantastic. The clientele is mixed- families, college students, hipsters and hippies. The decor is very simple, white walls, wood floors and it has airy ceilings. it can get noisy on the weekends when it is packed, but go thru the restaurant and put your name on the sign in list and get yourself a newspaper, its worth it.
They dont really have a signature dish that is oh-so-different from anything else you have tried, but they do have a mikes mess (and a tofu mess, they can do tofu with most things, and it is done very well)... its a big pile of (excellent)potatoes, cheese, eggs, sour cream, bacon, green onion, and everything else you want. the grilled sandwiches are great. omelette's can get pricey since its a pay as you build system. the pancakes are thin but chewy in that good sourdough sort of way, i really like them. fruit can always sub for potatoes, and they have super toast (included w/ most things) oatmealmolasses, dark rye, or sourdough. tasty coffee.
a must go
(xcept on mondays, its closed)
Award Nomination:
Best Breakfast Ever
Review #2745
To write a review of your own for Zachary's,
click here
.
Connect With Mr Breakfast:



Reviews submitted here are meant to pertain to breakfast only. While Mr Breakfast cannot vouch for the validity of each restaurant review, he feels pretty good vouching for the excellent character of the residents of Santa Cruz, California - who are primarily responsible for the review(s) you see above for Zachary's.

When's the last time you had breakfast in a cup made of bacon?
Click here
.