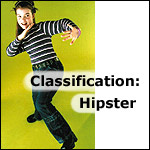 771 Cleveland Avenue
Average Overall Rating:

Average Coffee Refill Rating:

Average Expense Rating:

Review by: MrBreakfast.com Visitor on 5/14/2010


This place was SOOOOOO good! They make their own hollandaise sauce, and shred their own hash browns NOTHING frozen. Our waitress Alyson was so nice, and informative when we asked questions as it was our first time there. Not to my surprise, it was packed when we got there on a Friday morning. I highly recommend this place, food was so tasty no salt or pepper or ketchup on my browns needed! A++
Award Nomination:
Best Breakfast Ever
Review #20035
Review by:
mommyof3
on 5/19/2006


Great with 3 children agaes 8 to 21 months!!!!!!!!!! Have toys for your little ones to play with, and will interact with your kiddies, PLUS GREAT FOOD
Award Nomination:
Most Comfortable
Review #7529
Review by:
mjhenke
on 1/19/2005


The only problem with this place is that it's a little hard to find. It is a very narrow restaurant with a small apperance from the outside. The sign on the front says "Hot Food." If i didn't look inside to see whether or not it was the Grill, I wouldn't have found it. They need a real sign outside.
Award Nomination:
Best Bargin Breakfast
Review #4377
Review by:
kaszeta
on 8/27/2002


How can you *not* like a place where the menu
features "Andrew's Killer Banana Waffle?" (which is
a belgian waffle topped with fried bananas and syrup).
This restaurant, a converted ice-cream shop, serves
excellent up-scale diner food (omelletes, hearty
pancakes, waffles, french toast) as well as lunch
and dinner entrees. They often have some really
nice specials as well (one that sticks in my mind
is the chocolate belgian waffle with fresh pears,
drizzled with chocolate). Definitely not a greasy
spoon, but some dang good food at a good value.
Also check out their sister restaurant in Edina, MN,
the Edina Grill.
Award Nomination:
Best Service
Review #198
To write a review of your own for Highland Grill,
click here
.
Connect With Mr Breakfast:



Reviews submitted here are meant to pertain to breakfast only. While Mr Breakfast cannot vouch for the validity of each restaurant review, he feels pretty good vouching for the excellent character of the residents of Saint Paul, Minnesota - who are primarily responsible for the review(s) you see above for Highland Grill.

When's the last time you had breakfast in a cup made of bacon?
Click here
.