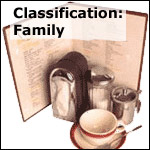 28726 John R. Ave., Madison Heights, MI
248-541-1353
Average Overall Rating:

Average Coffee Refill Rating:

Average Expense Rating:

Review by:
nanatimes5
on 5/8/2010


Great place to eat. Wait staff is great, never
have to ask for coffee refills.
Breakfast is great. Have the pancakes & ham
YUM !!!! :)
Award Nomination:
Best Breakfast Ever
Review #19981
Review by:
LCrafton
on 11/12/2008


The breakfast meats are pretty good (Dearborn, I think), but the restaurant is dirty and smokey. Overall, the breakfast was very average. The service was not good at all.
Review #15328
Review by: MrBreakfast.com Visitor on 4/18/2006


This is a red neck restrauant. It was filled with smoke. The food was decent. I had eggs and bacon. My partner ate the eggs and ham. If you ever go here try the b+g its also good
Coffee was good too. The service was so so and so was the tip.
I did leave one of $1.
Award Nomination:
Worst Service
Review #7287
Review by:
AKA Mutt
on 5/14/2003


Great breakfast if you order the baked ham which is trimmed of fat and cut right off the bone. This resturant does not have a no smoking section. Counter is the best place to sit and watch the Albanion wait staff calling orders into the Iraqi grill cooks, nothing on paper, but it works. Great daily specials and six, count em, a choice of six vegatables. Decor is sloppy at best with old Tennessee license plates on the walls for decoration.
Award Nomination:
Best Bargin Breakfast
Review #1794
To write a review of your own for Betty Ross II,
click here
.
Connect With Mr Breakfast:



Reviews submitted here are meant to pertain to breakfast only. While Mr Breakfast cannot vouch for the validity of each restaurant review, he feels pretty good vouching for the excellent character of the residents of Madison Heights, Michigan - who are primarily responsible for the review(s) you see above for Betty Ross II.

Just because it looks fancy and tastes great doesn't mean it's hard.
Click here
.