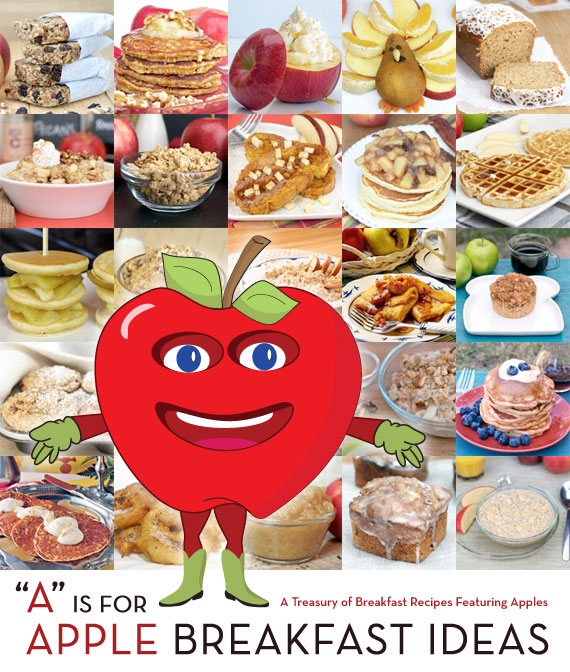 This article presents 34 of my favorite apple breakfast recipes.  Most use fresh apples with a handful that require applesauce.  We've got apple waffles, apple pancakes, apple oatmeal, apple cereal, apple crepes, apple muffins… think of a breakfast food and put "apple" in front of it and it's probably here.
If an apple a day keeps the doctor away, try these recipes and keep that pesky medic off your back for over a month.
34 Apple Breakfast Recipes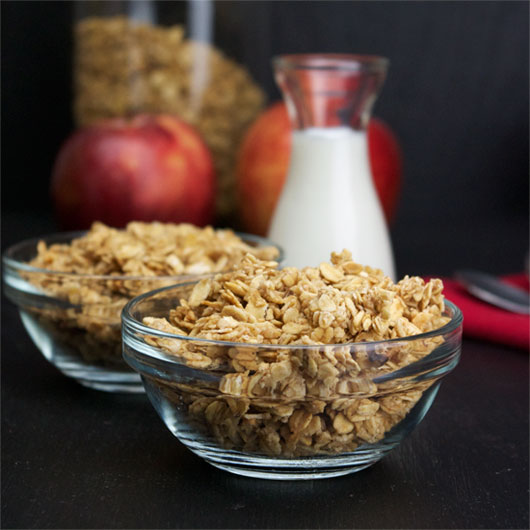 Apple Granola -  This flavorful granola includes apples, walnuts, cinnamon, vanilla and maple.  Substitute chopped pecans in place of the walnuts for a different taste.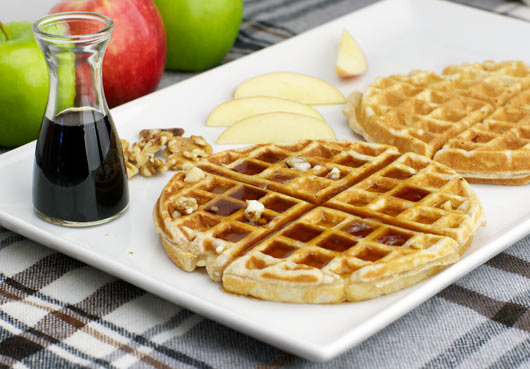 Apple Cinnamon Waffles – Diced apple in the batter makes every bite special.  For the best experience, top with real maple syrup and some chopped nuts.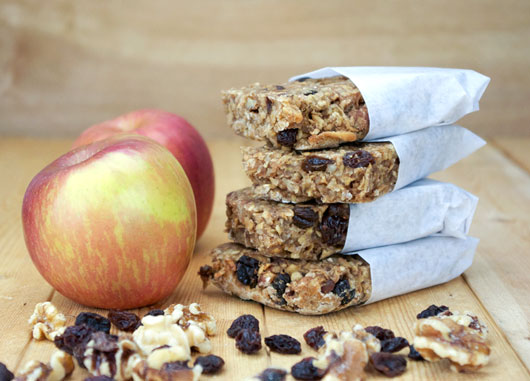 Homemade Apple Bars -  These bars are perfect for breakfast on the go.  They're comprised of mostly oats and apple, but still somehow taste like an indulgent cookie.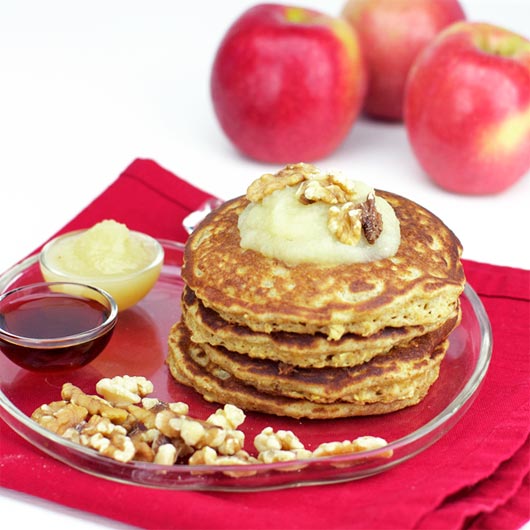 Applesauce Oatmeal Pancakes – The applesauce in the recipe make these pancakes more dense and filling than traditional pancakes.  Whole wheat flour and oats add bonus fiber.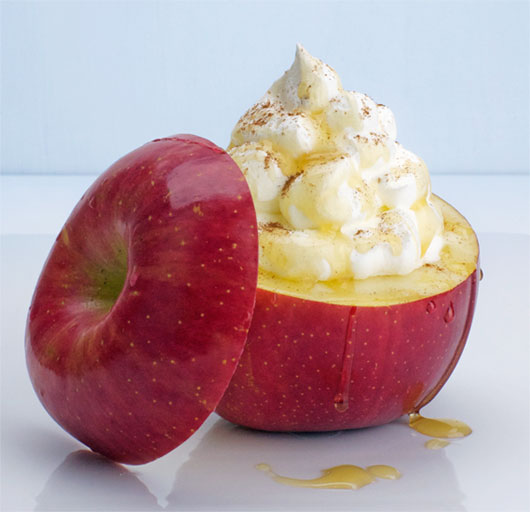 Cinnamon & Honey Apple Breakfast Treat -  The simplest recipe on this list, it's just apple, whipped cream, honey and cinnamon.  Serve it as slices or core the apple to make a cute apple bowl.