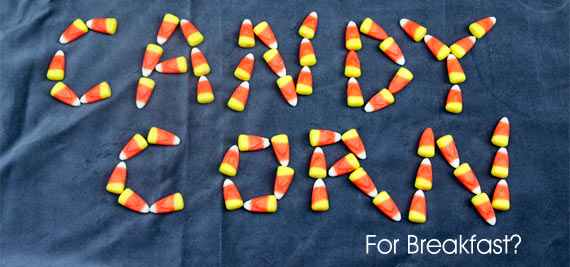 In all good conscience, I can't recommend actual candy corn for breakfast.  Instead, I've put together a collection of breakfast dishes that will hopefully bring the classic candy to mind.
The good news is that the "candy corn" you find here is a bit more healthy than actual candy corn which is made of sugar, corn syrup, confectioners wax, food coloring and binding agents.  You'll find no confectioners wax in these breakfasts.  Sugar and food coloring?  Perhaps.
I've tested most of these recipes so I can attest that they also taste better than candy corn.
Candy Corn Waffles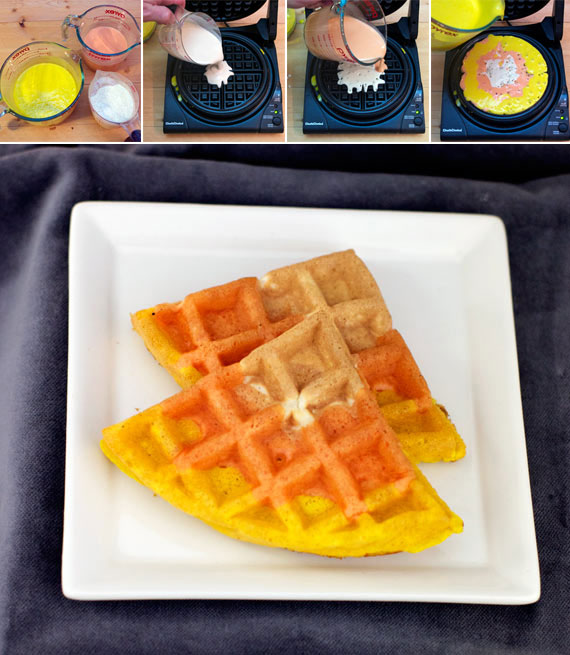 Candy Corn Waffles are pretty fun to make.  You can use any waffle batter.  You just divide it, color it and pour the batter on your waffle iron.  Get more detailed instructions here.  The whole waffle looks kind of funky, but when you separate it into quarters, you'll see that each segment resembles candy corn.  Take note that you could use the same basic technique to make Candy Corn Pancakes.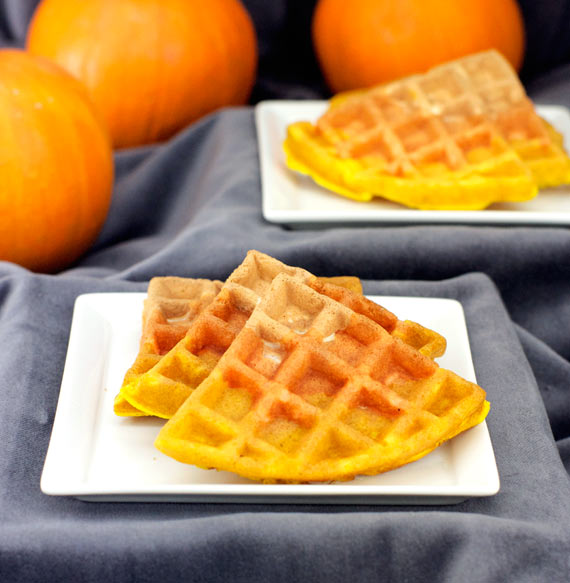 If you don't want to mess with food coloring, an alternative way to make Candy Corn Waffles is to arrange toppings on each waffle piece.  For the waffles below, I dipped the end in whipped cream then spread some Pumpkin Maple Topping over the middle.  The yellow is just the natural waffle color.  For the orange, you could also use orange marmalade.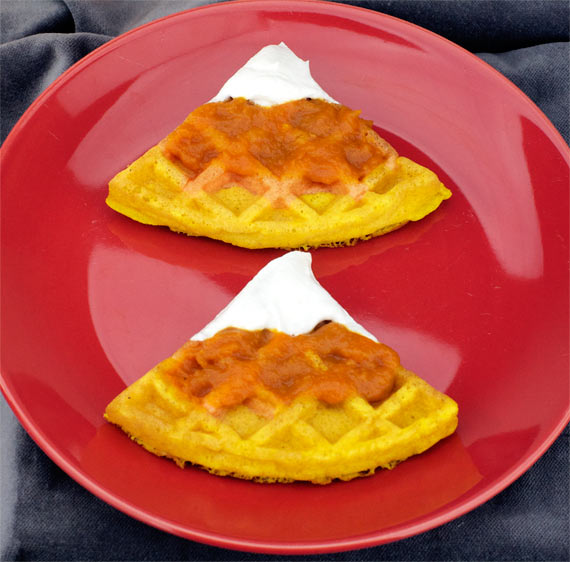 Candy Corn Fruit Parfaits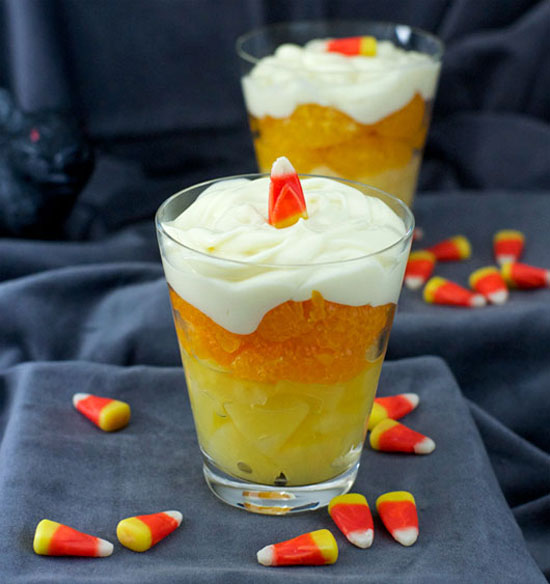 This one isn't just fun, it's genuinely healthy.  I used pineapple pieces, mandarin oranges and vanilla yogurt to make my layers.  For other fruit suggestions, check out the recipe for Candy Corn Fruit Parfaits.
Candy Corn Pebbles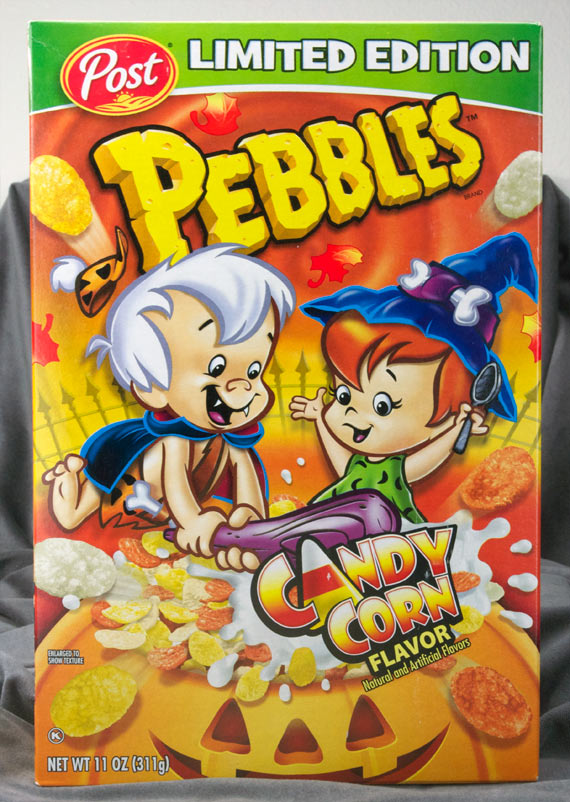 If you don't feel like cooking, Post Cereals has a solution.  This year, they came out with Candy Corn Pebbles.  I'm happy to report that it tastes great.  The colorful pieces have notes of caramel. The flavor might not remind you of candy corn exactly, but that's probably for the best.   For more about this cereal, check out it's profile page in the Cereal Project at MrBreakfast.com.